Profitable & Consistent Sales At Scale from Google Ads
Results, Stories, Testimonials & Case Studies For Vincent Beima, Raoul van Heerden and the eCom Ads team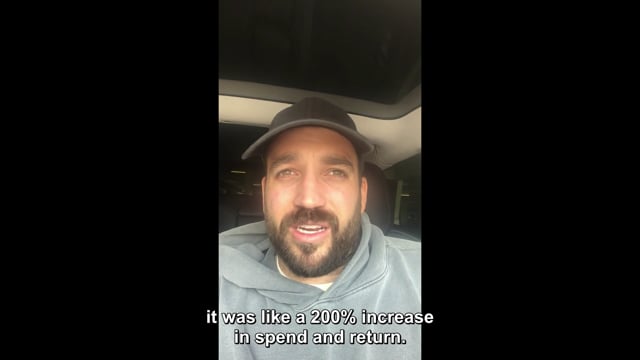 Home Decor Brand - Almost TRIPLED Revenue And Sales While Increase Profitability by 18%
Ecom Brand - 214% Growth in Revenue YoY at 517% ROAS with Google Ads
Check out what our clients have to say

"Not Only Did They Nearly Match The Spend On Facebook, But They Nearly Doubled The Return On Ad Spend As Well." - Joshua T.
"After going through 3 ad agencies we were begging for more. Until we met Vincent & Raoul." - Roger D.
"We knew we needed a lot of leadership on the Google side...In the First 6 Months We Saw an Increase of 200% in Spend & Return." - Nick S.
"We Worked With A Couple Of Agencies Before, And None Of Them Ever Had Success With Non Branded Ads...But He Turned It Around." - JC
"They have absolutely slashed our CPA...They completely steadied the ship and gave us scale, something that none of the former partners was able to do." - Connor M.
"...After one month of working together I already have a significant progression as far as sales, as far as leads and as far as customer acquisition!" - Matthew W.
"We averaged at a ROAS of 150%. Right now we're averaging at a 450% ROAS while expanding the campaigns..."- Pascal K.
"We Now Have Multiple Google Ads Clients Coming In And It Brings In a Lot of Extra Revenue for our business." - Mathijs v D.
"I don't do video testimonials that often.I was really blown away by the consultation, the professionalism, the attention to detail and the advice given was right on." - Brett S.
"... and more importantly he put in a process of how we should be monitoring the performance and the metrics to continue to scale our business..." - Craig R.
"Before We Found You Guys We Contemplated Putting Off Marketing For The Next 6 Months." - Ben A.
"...They implemented a Google Ads and Analytics framework so we could use it to set up ads ourselves. And now our staff is leveraging this as well!" - James W.
"Caring About Clients And Their Results."

$118K in Google Ads Revenue in 30 days with 426% ROAS

Tripled Amount of Sales in 6 Weeks for Ecom Apparel Brand (Trifecta eCommerce System)
Scaled Ecom Brand to €1.2M in sales, within 6 MONTHS after launch on A 383% ROAS
(Trifecta eCommerce System)
$308K in Revenue with 359% ROAS with Google Ads

A Summary Of The Past 10 Years...

What other people we've worked with say about us:

We deliver onlne marketing done with you services that are fully crafted to your needs. There's no "one size fits all" solution, nor is there one magic framework that rules them all. We are flexible and as long as you're committed, we're 100% confident we'll take you to the next level(s). Want to find out if we're a good fit? Hit that button and apply for a strategy call.
Digital Marketing Consultancy
eCom Ads BV
Bos en Lommerplein 270-300
1055RW Amsterdam
the Netherlands